Republic P-47 D Razorback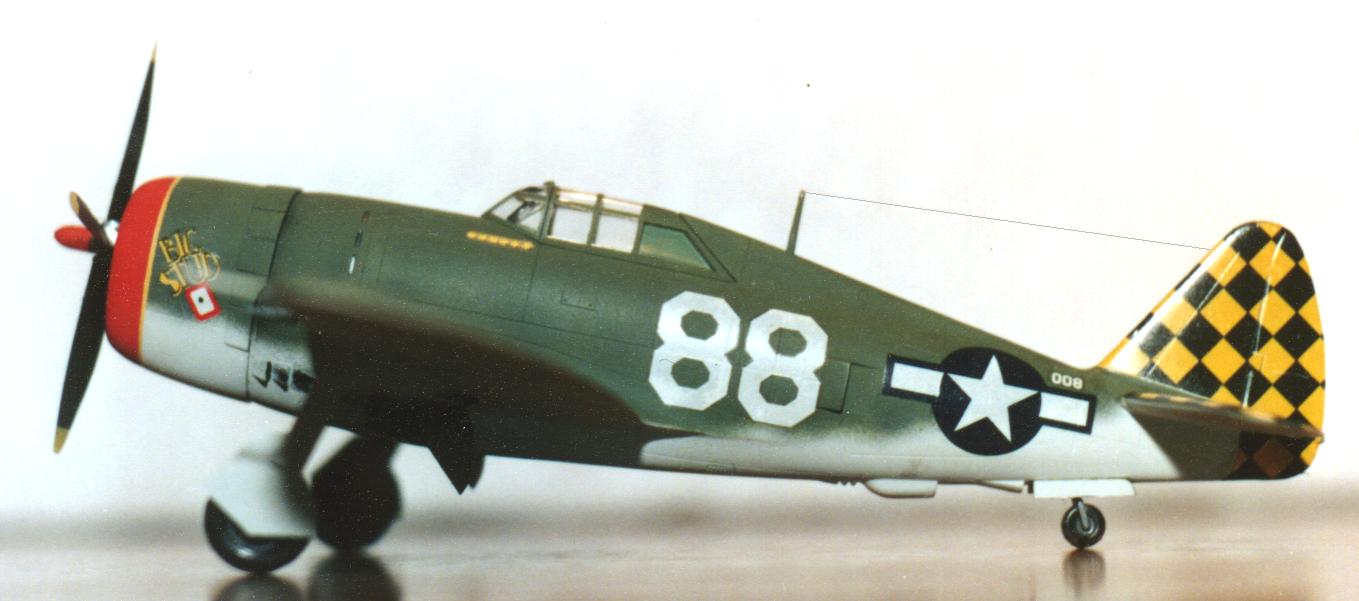 | | | |
| --- | --- | --- |
| Manufacturer: | Kit: | Quality: |
| Hasegawa | P 47 D Razorback | |
Die Thunderbolt-Bausätze von Hasegawa sind einfach Spitze - egal ob der der Razorback, oder jener der Bubble-Top-Version.
Um die Hasegawa P-47 D zu verbessern, war folgendes nötig:
Fast nichts. Ich ersetzte das Visier durch ein selbstgemachtes, montierte Gurten, bohrte die MG auf, schummelte ein paar Details in die riesige Öffnung des Sternmotors und der Rest ... ist Airbrush, Abziehbilder und einfach Hasegawa. Spitze.

The Thunderbolt-kits of Hasegawa are truly the best - no matter if the one of the razorback, or just the one of the bubble-top-Version.
To optimize the Hasegawa P-47 D, following works were necessary:
Nearly nothing. I replaced the gunsight by a self-made, added belts, drilled up the guns,added some details to the big hole of the radial engine and the rest ... is airbrush, decals and simply Hasegawa. And it's top.
Further pictures