Curitss P-40 N Kittyhawk IV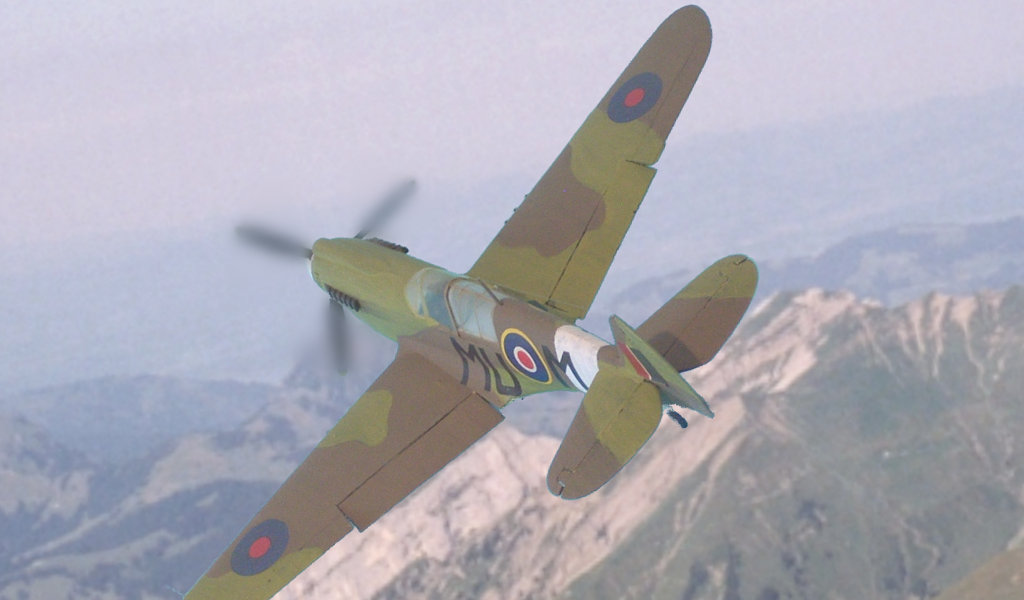 | | | |
| --- | --- | --- |
| Manufacturer: | Kit: | Quality: |
| Hasegawa | Curtiss P-40 N Kittyhawk IV | |
Curtiss P-40 wurden im Rahmen des Pacht- und Leihvertrages in verschiedenen Ausführungen an England und auch Russland geliefert.
Der Hasegawa Bausatz unterscheidet sich nur unwesentlich von der Ausführung P-40 D, am auffälligsten ist die Änderung der hinteren Kanzel.
Ich habe dem Modell Sitzgurten spendiert, eine selbstgezogene Haube, habe die Luftlöcher des Propellergetriebes und die MG-Mündungen aufgebohrt sowie die Landeklappen abgesenkt.
Die Bemalung erfolgte noch per Hand mit dem Pinsel, Markierungen und Kennungen sind nicht authentisch.

The Curtiss P-40 N were delivered to Great Britain und Russia in differnt variants within the lend-and-lease-pact.
Haseagwa's kit differes hardly from the early variant P-40 D, most conspicious in the change of the rear canopy.
I just added seat-belts to the model, a self-made vacu-canopy, drilled the propeller-gear's ventilation-holes and the gun's muzzles and further lowered the landing-flaps.
Camouflage was done with a simple brush, the markings and national emblems are not authentically.
Further pictures